"It's not the disability that defines you; it's how you deal with the challenges the disability presents you with."
– Jim Abbott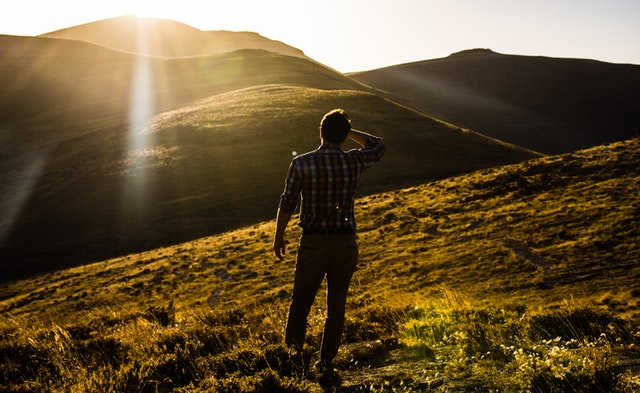 Module 1: What Is A Disability?
In our introductory module, we explain the definition of disability, the two main approaches to disabilities and highlight important terms that will help you gain a better understanding of what a disability is.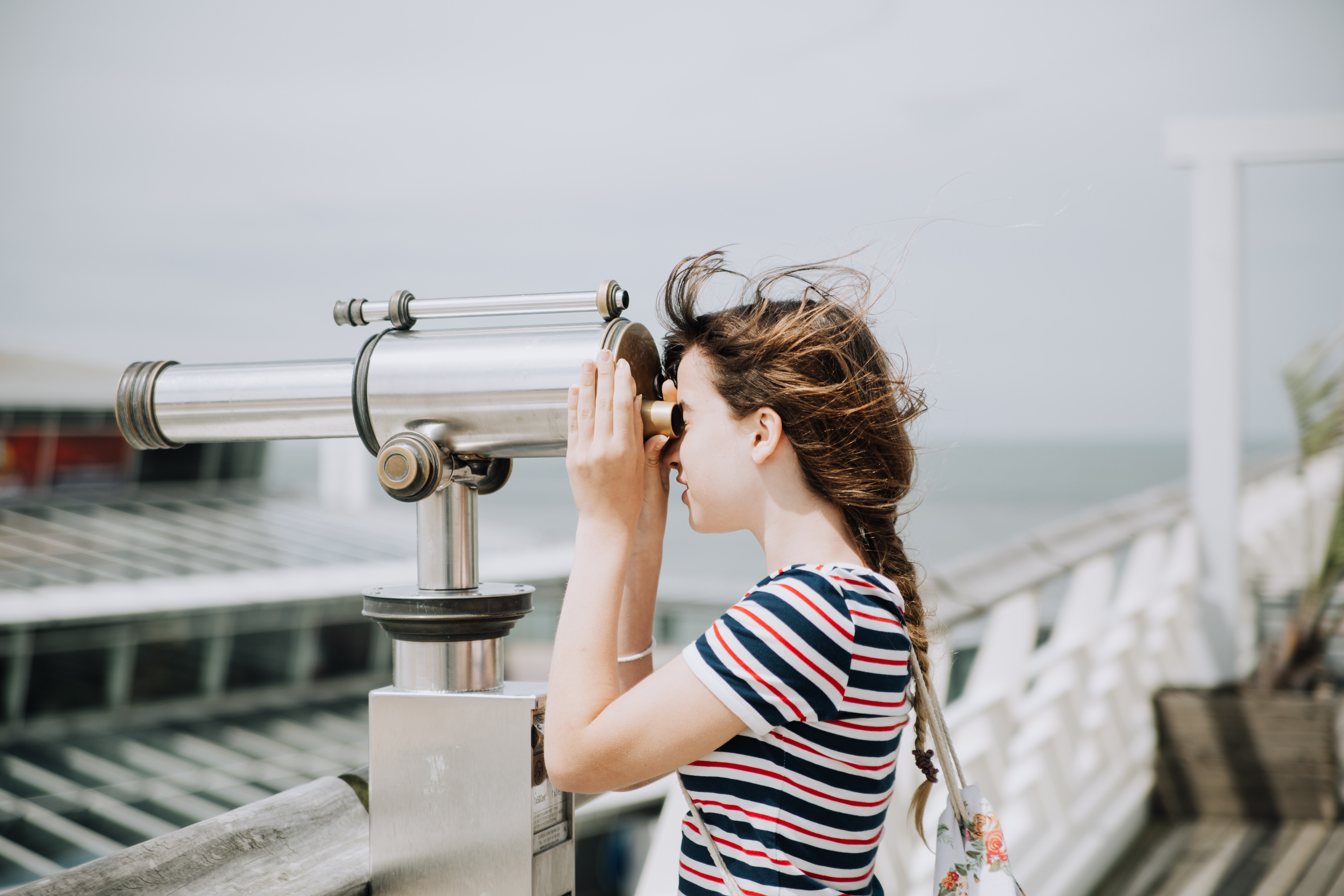 Module 2: The History of
Disabilities & Looking Forward
In our second module, we focus on the treatment of people with disabilities throughout previous generations to explain how we have progressed in the treatment of people with disabilities and what the future holds for adapting programs and policies to accommodate our society.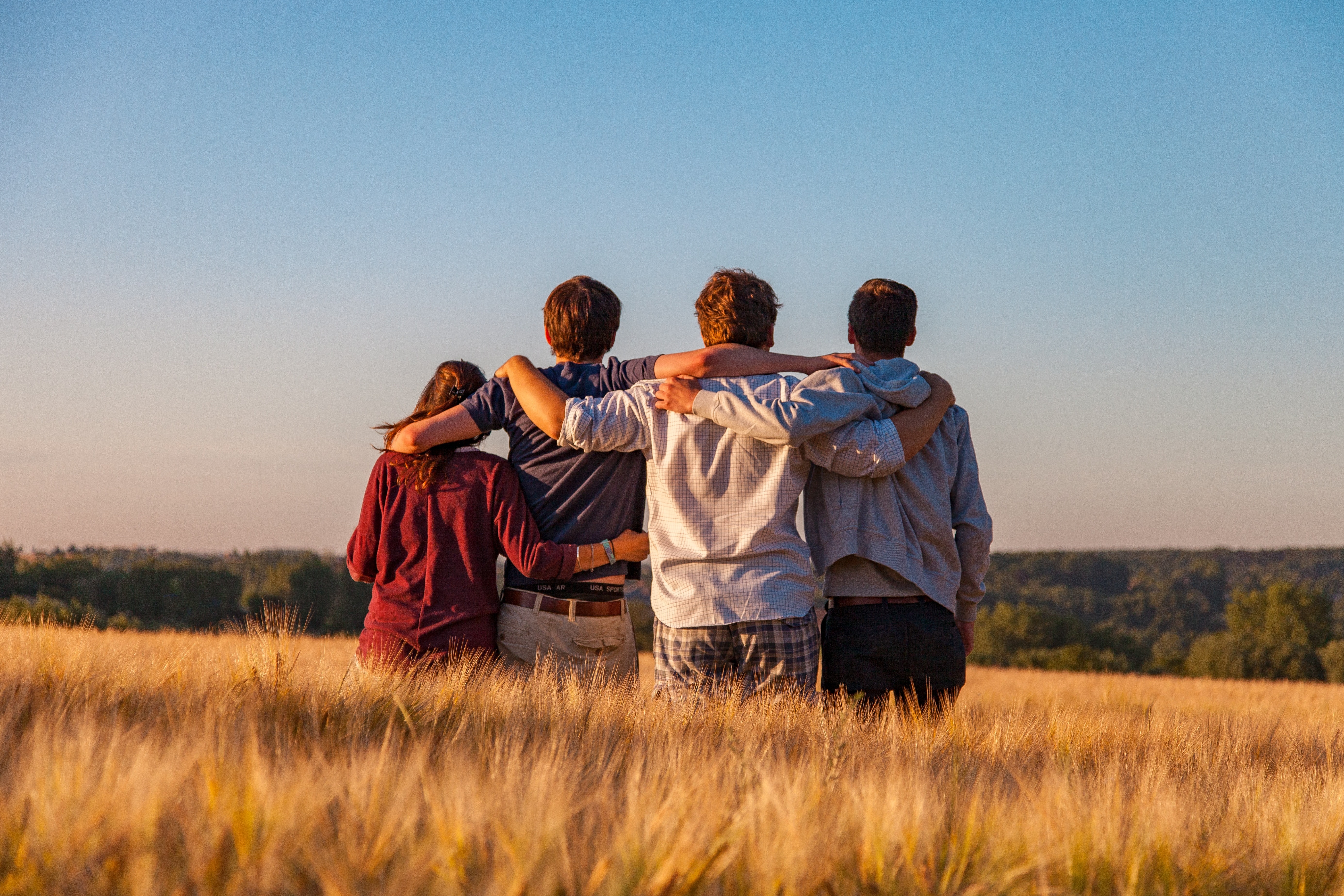 Module 3: Our Current Society: Existing Barriers & How to Support People With Disabilities
In this module, we explain the barriers that people with disabilities may face in society, how we can support them, important terms related to barrier building and deconstructing barriers, and finally inappropriate language that never should be used under any circumstances.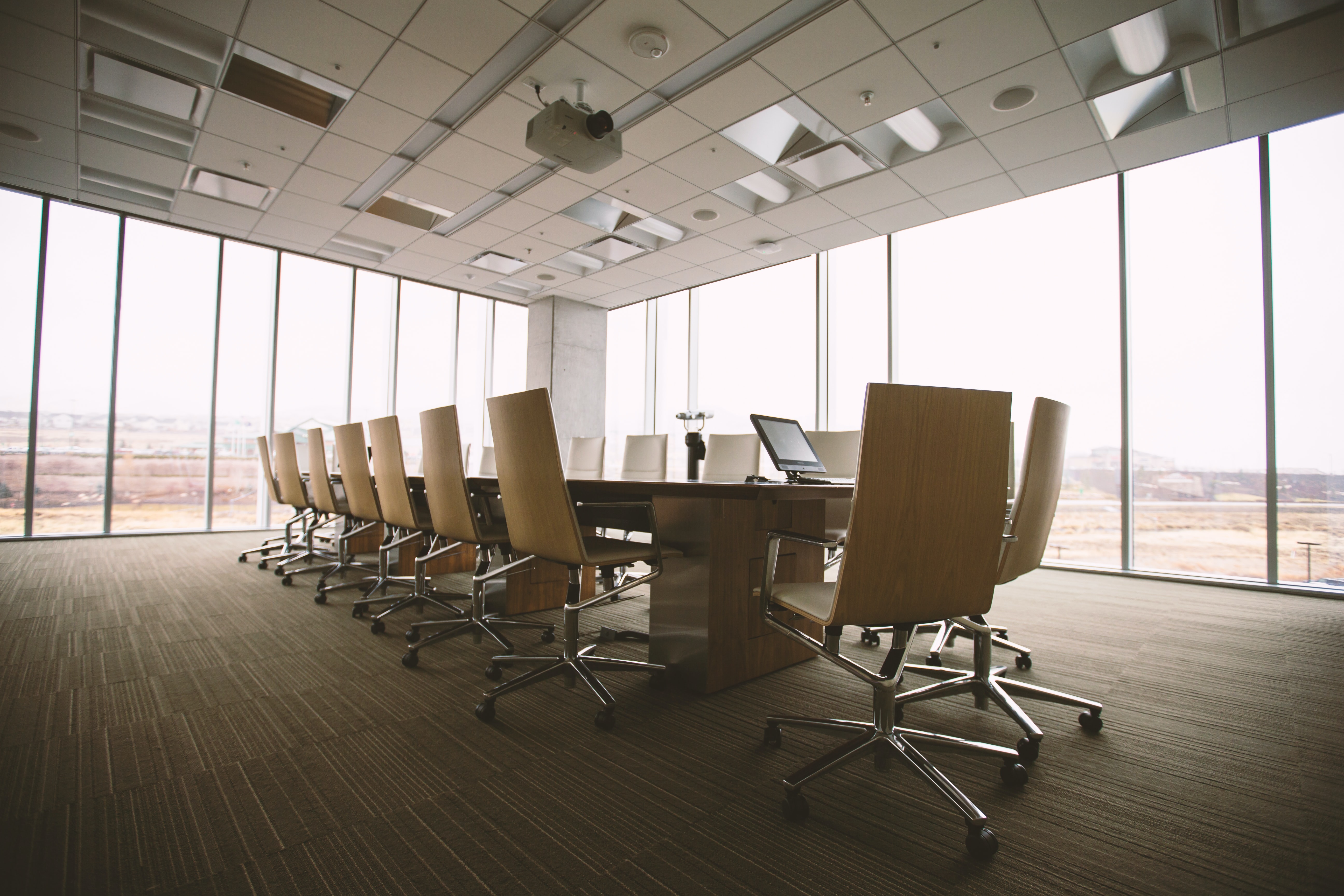 Corner office meeting room
Module 4: Protecting the Rights of People With Disabilities
In this module, we discuss the important acts, codes, legal documents, and organizations that help to protect the rights of people with disabilities within Ontario and Canada.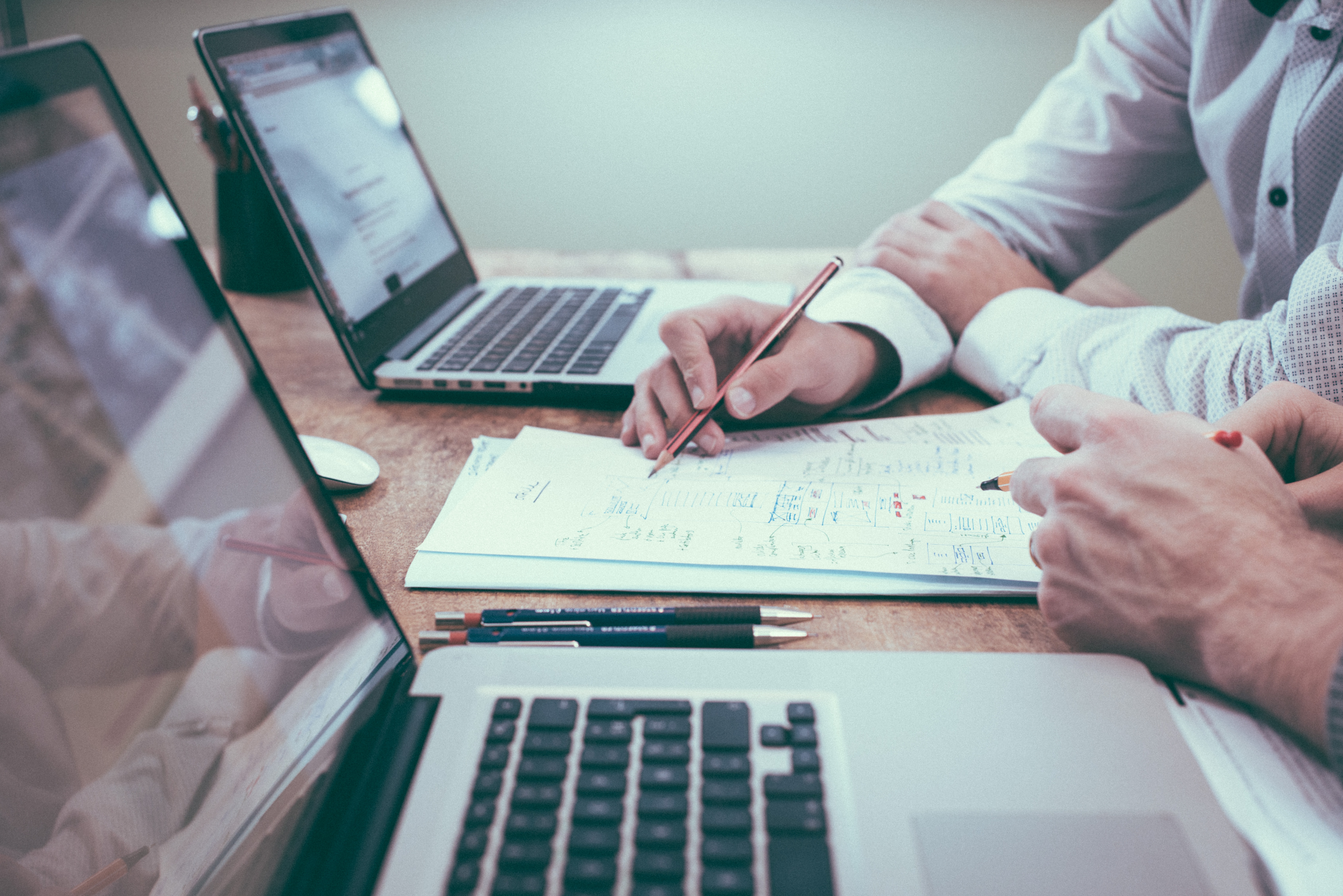 two people writing notes between two laptops
Module 5: Disabilities in the Workplace
In our final module of the program, we discuss the responsibilities of the employee and the employer when it comes to accommodating people with disabilities, as well as important terms related to the workplace. Most importantly, we provide strategies to help create an accessible work environment for all.
Benefits of Our Program
In the videos below, our founder Max explains what benefits your company will receive by taking part in our program. The video on the left side is an extended audio description version with closed captions and the other on the right side is closed captions, so that people with different capabilities can access our information.
( ASL is coming soon).
<! -- benefits of our program -->
1. Each module (5 modules in total) has an interactive animation video, a written PDF, and an audio recording of said PDF of the content you're learning, so that you're able to pick the way you digest the information given. 
2. Each module will have a knowledge checkpoint (5 of them total), where you must obtain 80% to move forward within the program. 
3. Upon completion of the program, you will obtain a Liebs & Co's Lieber Disabilities in the Workplace Training Program certificate and a badge to showcase on your website or social media, highlighting that you have a stronger working knowledge about disabilities and the strategies you can put in place to make your workplace more inclusive and empathic workplace for all people. 
4. We provide online workshops as well via Zoom on the modules mention below. 
5. Lifetime access for members after purchase with a membership.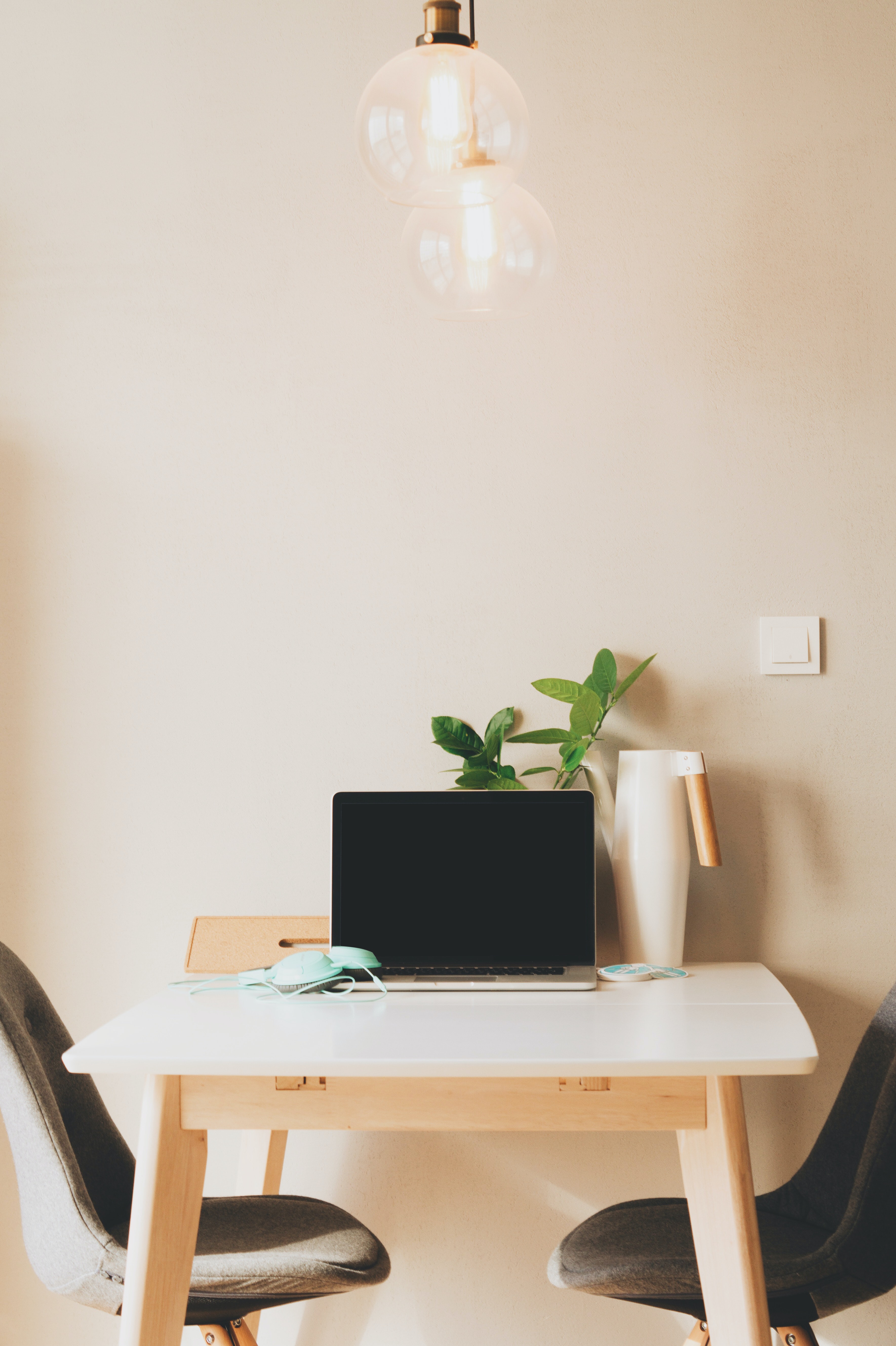 What Our Clients Are Saying...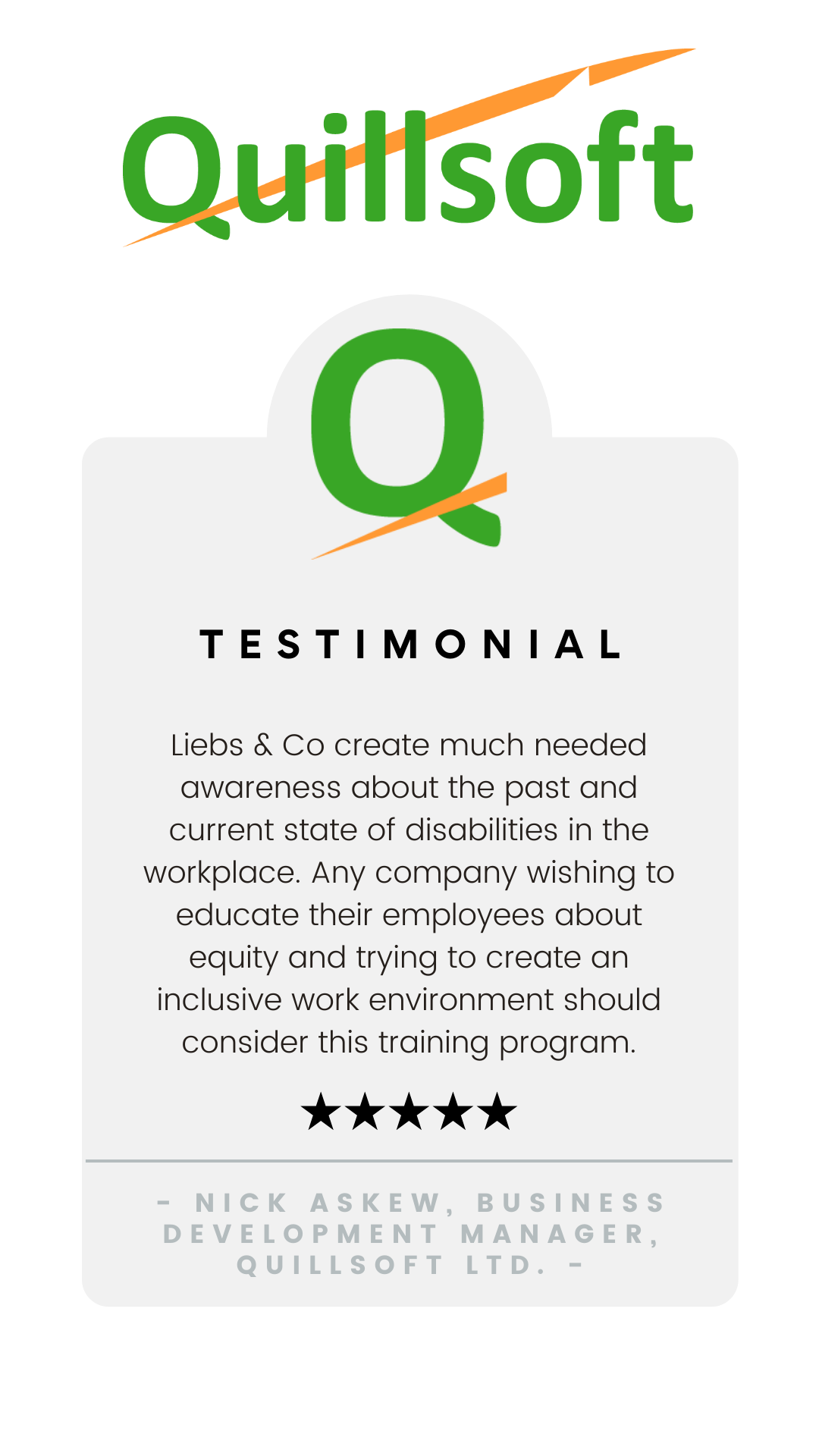 A testimonial from Quillsoft. At the top of a white rectangle, is a logo, Quillsoft is written in green letters. A graphic of an orange feather slants across the letters from bottom left to upper right. Below this is a capital letter Q, in green with the feather running across its tail in the same fashion. The testimonial reads "" Liebs & Co. create much needed awareness about the past and current state of disabilities in the workplace. Any company wishing to educate their employees about equity and trying to create an inclusive work environment should consider this training program." Following this is a row of five black stars and the name: Nick Askew, Business Development Manager, Quillsoft Ltd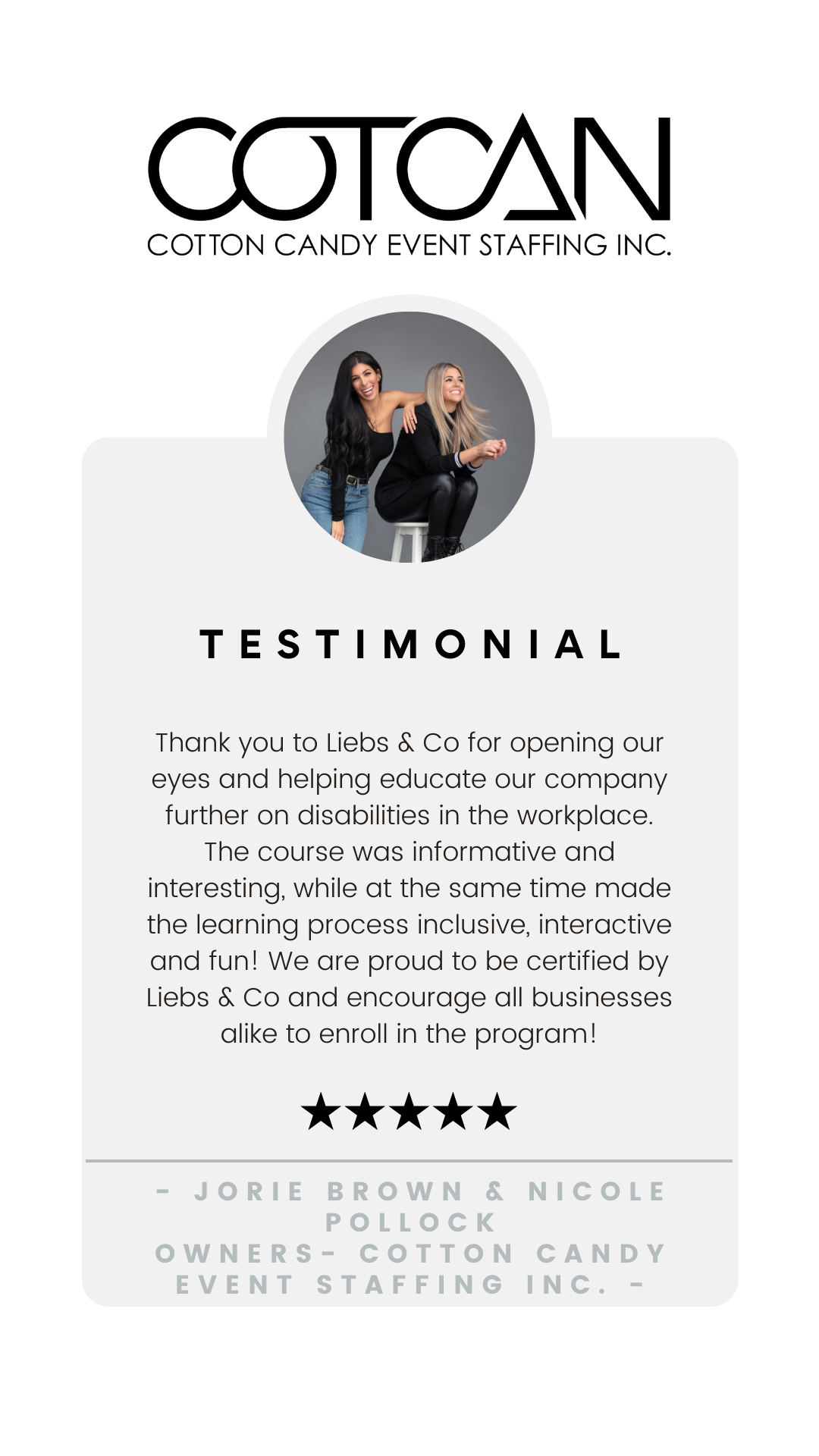 A testimonial from Cotton Candy Event Staffing. A circular photograph of two beaming young women with long hair dressed casually in black. One is blonde, and sits on a stool, the other leans on her shoulder has dark hair and is dressed in a black top and blue jeans. Above the photo is a logo: The name "COTCAN" made up of black stylized capital letters which are joined together. Below this reads: Cotton Candy Event Staffing Inc. The testimonial reads "Thank you to Liebs and Co. for opening our eyes and helping educate our company further on disabilities in the workplace. The course was informative and interesting, while at the same time made the learning process inclusive, interactive and fun! We are proud to be certified by Liebs and Co and encourage all businesses alike to enroll in the program." Following this is a row of five black stars and the names Jorie Brown and Nicole Pollock. Owners- Cotton Candy Event Staffing Inc.